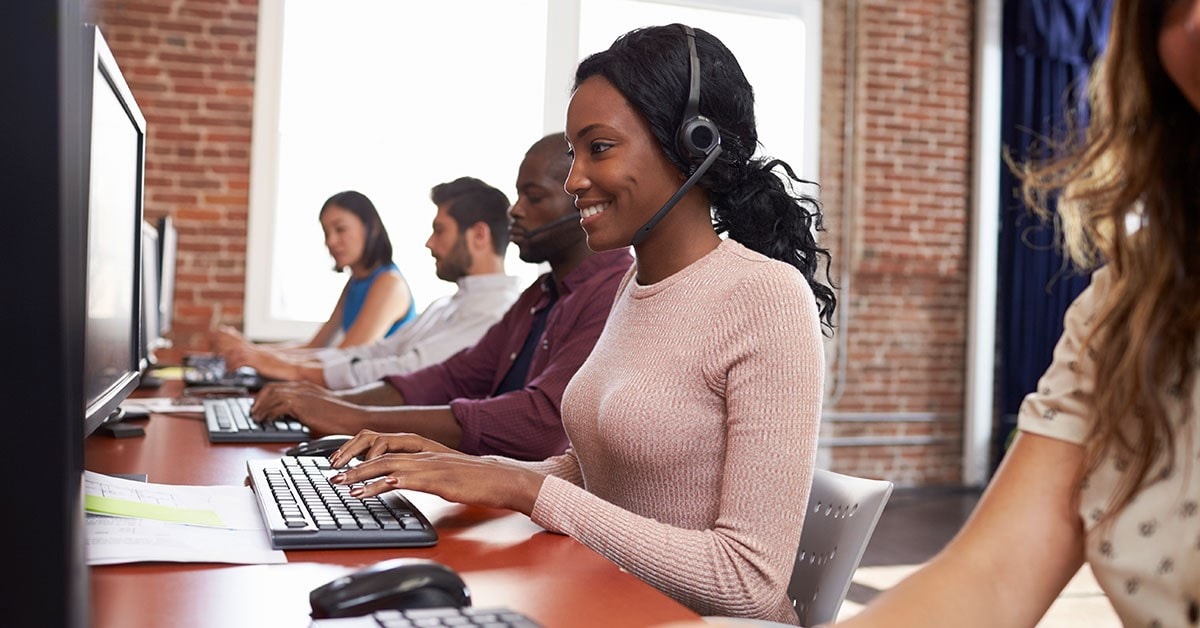 Did you know that each time a customer has a negative experience with your brand or your company, your business loses potentially thousands of dollars in revenue? It doesn't matter what the cost of your product is, whether you are B2B or B2C, or if you do the majority of your business over the phone. When a customer receives a poor experience with your brand they are less likely to come back again.
Assuming that a customer who purchased your product once will do it again may be wishful thinking. Acquiring new customers costs less than losing them. We created the following infographic to show you the potential loss of revenue that your business can experience by forgetting to invest in the customers you have already earned.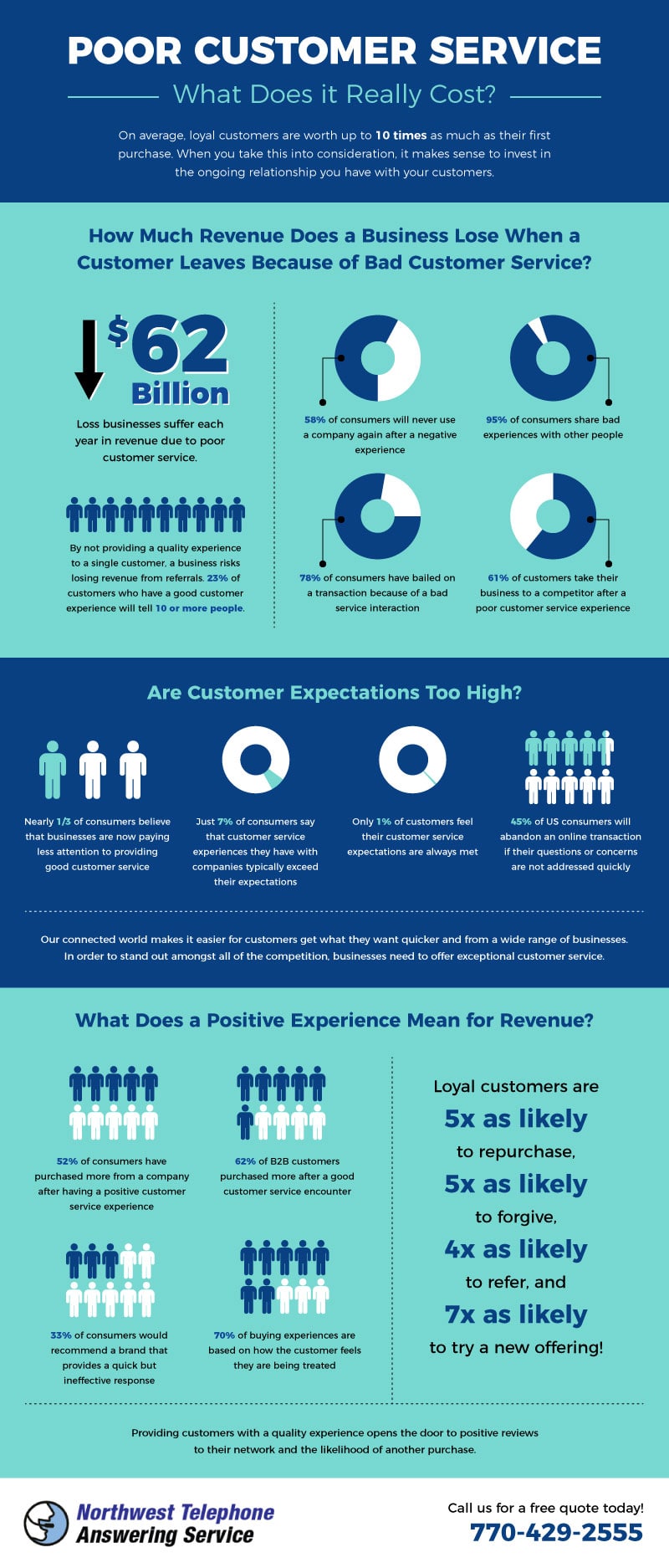 We provide a memorable experience that respects your customers or prospects time and needs. Don't allow poor customer service hurt your business. Contact Northwest Telephone Answering Service today!