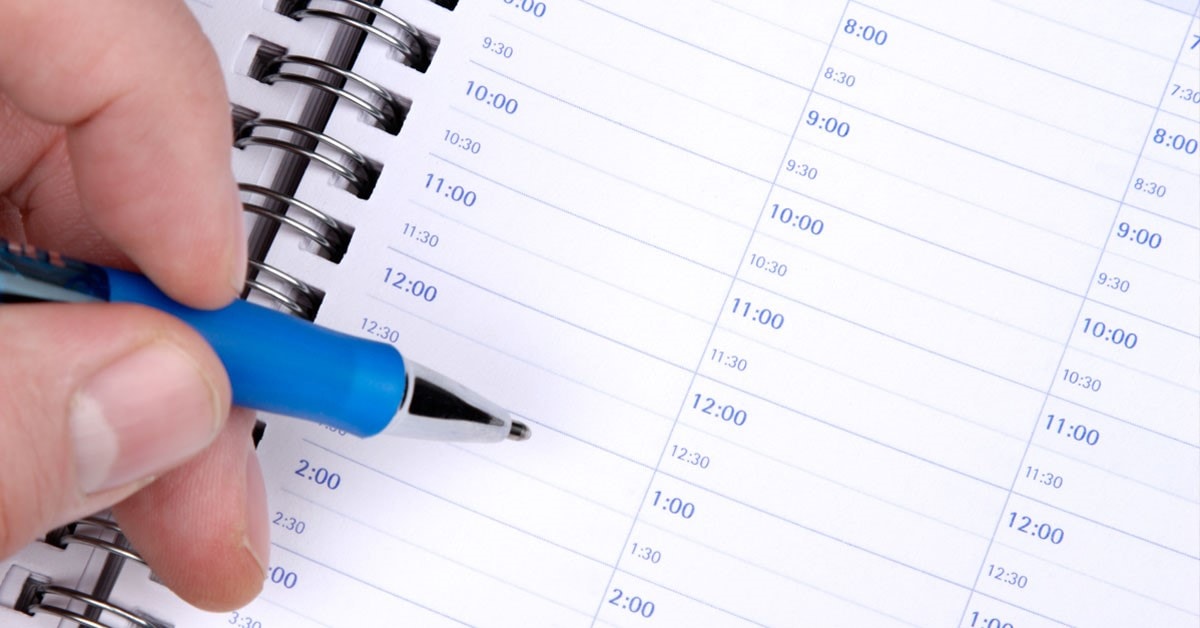 Each time a prospect reaches out to you, it is an opportunity to provide them with an experience that encourages them to convert into a customer. Unfortunately, it is sometimes difficult for businesses to focus on calls when they have other tasks to manage at the same time – customers on site, clerical tasks such as filing paperwork, and other "to-do" tasks.
Book Appointments with Ease
Have you ever had to schedule an appointment by leaving a voicemail on an answering machine? It's hard to explain what your availability is on a recording and then you have to wait for someone to notify you that they got your message and were able to set up your appointment. And if you have questions you want answered prior to booking, that just complicates matters and delays the process. Appointment setting services offered by Northwest Telephone Answering Service avoid this altogether.
When new customers or patients call to schedule an appointment, they may have multiple questions they need answered before actually deciding to schedule the appointment. Booking an appointment can be easy if the business has the right tools in place and if the person answering the call is professional and ready to help the caller with the questions and the appointment.
Flipping through multiple calendars looking for a free spot that works for the caller's schedule can be time consuming. Professional answering services use high quality, modern software to manage incoming calls and schedule appointments with ease. Being able to speak directly to a live person who understands your questions and knows the answers makes for a positive experience for every caller, every time they call.
Provide Information Quickly
Your prospects won't be stuck in a queue when calling for information. Whether they want information about your business such as your hours, address, average cost for a specific service, etc. or to get information about an appointment, their call will be handled quickly. Using our appointment setting services help to ensure this.
Build a Relationship with Your Customers Because of a Quality Service
Your relationship with your prospect can be destroyed before it even begins if they are not given a quality experience on their first contact. Being placed on hold, long wait times, slow response time, inconvenient schedules, etc. could sway a prospect into looking for a different option. Providing a quality experience for every one of your callers is a priority for our team at Northwest Telephone Answering Service.
We provide a memorable experience that respects your customers' or prospects' time and needs. A quality answering service will put your customer first and will focus on managing their needs. Contact Northwest Telephone Answering Service today to discuss how we can help you turn prospects into customers with appointment setting and quality service.