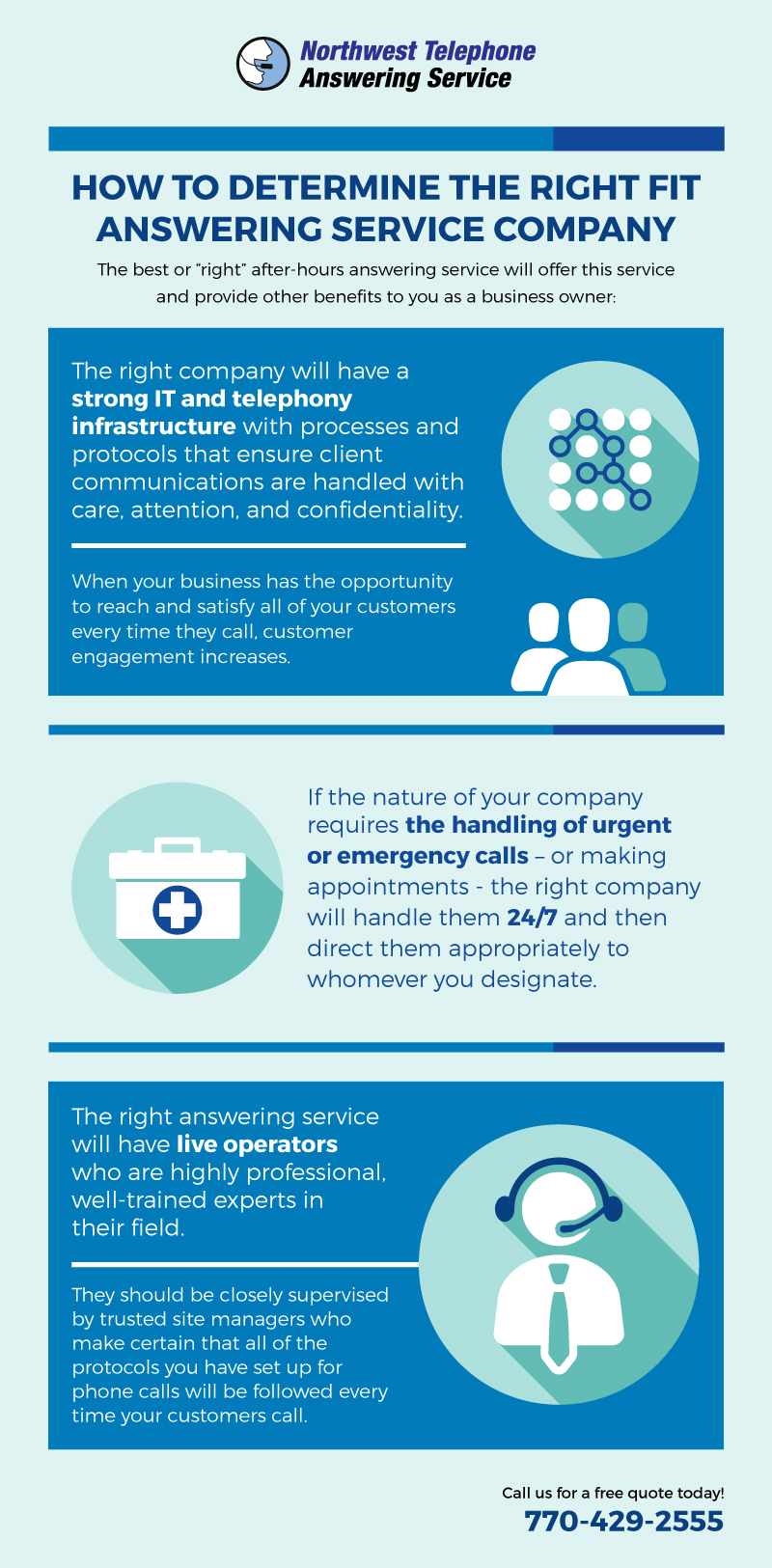 While an after-hours answering service may seem to be just a convenience, the benefits are actually far greater. Statistically, 60% of customers will not leave a message if they are directed to voicemail – whether they are calling during traditional office hours or not. Most successful business owners understand that when this happens, their customers become unengaged with their company, so they make sure to have a 24/7 answering service handling their after-hours and overflow calls.
Businesses also have other reasons to hire an answering service, particularly for after-hours calls. Most find it is impractical and difficult to task employees with after-hours call duty but they still recognize the value of having a 24/7 answering service, working all year round. This ensures their customers reach a live person every single time they engage with their company.
The best or "right" after-hours answering service will offer this service and provide other benefits to you as a business owner:
The right company will have a strong IT and telephony infrastructure with processes and protocols that ensure client communications are handled with care, attention, and confidentiality. When your business has the opportunity to reach and satisfy all of your customers every time they call, customer engagement increases.
If the nature of your company requires the handling of urgent or emergency calls – or making appointments – the right company will handle them 24/7 and then direct them appropriately to whomever you designate.
The right answering service will have live operators who are highly professional, well-trained experts in their field. They should be closely supervised by trusted site managers who make certain that all of the protocols you have set up for phone calls will be followed every time your customers call.
The right answering service is Northwest Telephone Answering Service. Our friendly and professional live operators and experienced management team go the extra mile to become an extension of your brand. Our answering service plans are flexible, offer various options, and our rates are affordable and reasonable.
Contact Northwest Telephone Answering Service's team to find out what we can do for you and your business.