At Northwest Telephone Answering Service, our team's goal is to provide consistently outstanding customer support for our clients. To that end, our answering service representatives are highly trained professionals in all aspects of telecommunications. They undergo rigorous and ongoing training programs to make sure their knowledge is up-to-date with the latest skills, products, and state-of-the-art technology in order to provide outstanding customer service for your business.
Our technical staff is available 24 hours a day, 7 days a week for any concerns you may have. They are experienced professionals who specialize in telecommunications technology, so you can rest assured that they will attend to your concerns and work to resolve any issues as soon as possible. We make every effort to ensure there is never a disruption in your service.
Our team of skilled agents has the ability to provide the following services: 24/7 live answering, bilingual answering services, virtual receptionists, appointment scheduling, call screening and forwarding, dispatching, emergency medical dispatch, message delivery, disaster recovery, online faxing and local & toll free numbers.
At Northwest Telephone Answering Service, we pride ourselves on delivering consistent and outstanding customer support. In maintaining exceptional support for over 35 years in all of our services, we can assure you that all calls are handled efficiently. By signing up today to become our next customer, you can rest assured that your company will be represented professionally and all calls will be handled accordingly.
Meet Our Team
George Otte
CEO/President
George Otte, Miami entrepreneur, is the CEO and President of Northwest, a Responsive Answering Service brand. He has more than 15 years of multi-faceted business operations experience in a wide-range of industries, including computer technical support, call center and telephone answering services, fulfillment, and real estate investment.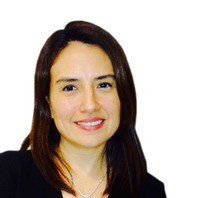 Vivian Borja
VicePresident
Vivian Borja is a dynamic, multicultural and multi-lingual senior marketing professional who has over 15 years of experience. She has built a reputable track record of business development and market share growth in places such as Johnson & Johnson, Covidien, and Western Union.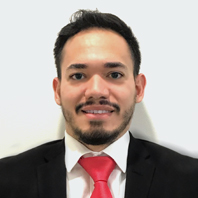 Gabriel Echeverria
Director of Operations
Gabriel is the Country Manager for our office in Nicaragua. Prior to joining our team, Gabriel established a successful performance record at SITEL. Over the course of 8 years, he had held several positions, including Operations Manager. Throughout his career, he has successfully achieved quality processes and has increased performance standards. He is a motivated and strategic manager that strives for team efficiency and service excellence.
Joe Dickinson
Sales Executive
With over 35 years of sales and management experience on a national level, Joe has developed a seasoned portfolio and continues to thrive and help achieve revenue growth targets.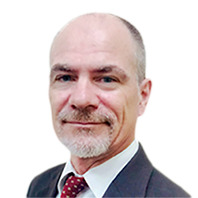 Chris Jamison
Sales Executive
Chris joined Northwest Telephone Answering Service in the year 2016. He has over 25 years of experience working in sales and brand development, and has established a profound understanding of international sales, finances, and business development. He is recognized as a dedicated and charismatic member of the technology and telecommunications industries.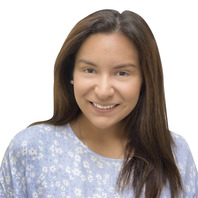 Maria Rios
Sales Executive
Maria holds a Bachelor's Degree in Hospitality Management with over 5 years of experience in Logistics and International Trade. Studying in different countries around the world has taught her about diversity, culture and having a global mind-set. She is a highly motivated and professional sales representative who works on developing a new experience for our customers in their communications. With her excellent interpersonal skills and customer-focused attitude, Maria is committed to providing the best call management solutions for our customers' needs.